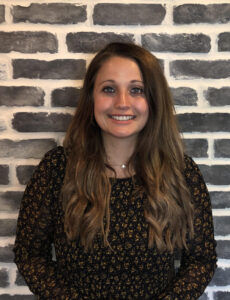 Brooke Piper is the Office Coordinator at APC. Her primary responsibility is "Air Traffic Control" – keeping APC flying high every day! As the first voice and face of APC, she fields telephone inquiries, schedules client appointments, implements key business processes, and supports other members of the APC team. Brooke joined APC on May 18, 2020.
She recently received her master's degree from Johnson University in Ethical Leadership. She spent her undergraduate years at Lee University where she earned her bachelor's degree in Public Relations with a collateral in Psychology. She was born in Memphis, Tennessee, and lived there until she moved to Knoxville in 2009.
After her four years at Lee, she decided to return home to good Ole' Rocky Top. In her free time, Brooke enjoys boating, going to UT football games, spending time with her fiancé and friends, and being outside as much as possible.