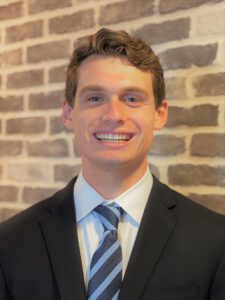 James is a recent graduate of Liberty University. He graduated in 3 years with a BS in Business administration in 2021 with finance and financial planning majors.
He is currently studying for his CFP® certification exam and is passionate about nurturing trusting and meaningful relationships with APC's clients while providing outstanding client service and support.
His hobbies and passions include his faith, competitive volleyball, golf, running, hiking, and all things college sports. Before joining APC, James was a member and two-year captain of Liberty University's Men's Volleyball team. The team would travel across the country competing against some of the nation's top competition, which is where he would meet most of his best friends.