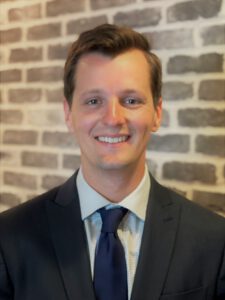 Kevin's focus is to provide excellent client service and to help keep things in order. He graduated from the University of Tennessee in 2017 with a Bachelor of Science in Marketing, and a focus in entrepreneurship. As a Knoxville native, Kevin's obsession with the Vols started long before attending UT, but it has only gotten more extreme since then.
Prior to joining APC, he worked for a SaaS company supporting local Knoxville businesses navigate administrative challenges such as employee benefits, HR, and payroll. He is working towards his CFP® certification and is passionate about helping clients build and protect wealth, as well as building strong relationships with APC's clients.
His personal passions include travelling – particularly abroad and up and down the west coast, playing golf, cheering on the Tennessee Vols, hiking, camping and spending time with his wife Jessie and his dog, a Mini-Schnauzer named Walter.