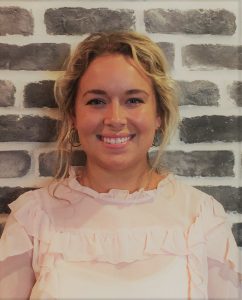 Mary Rae Bowers is the Office Coordinator at APC. Her primary responsibility is "Air Traffic Control" – keeping APC flying high every day! As the first voice and face of APC, she fields telephone inquiries, schedules client appointments, implements key business processes, and supports other members of the APC team. Mary Rae joined APC on August 1, 2019.
She recently graduated from the University of Tennessee with a bachelor's degree in Marketing and a collateral in Human Resources. Mary Rae was born and raised in Nashville, Tennessee until she moved to Knoxville to attend college. After her four years at UTK ended, she decided to stay in the city she now calls home.
Mary Rae is a part of the Knoxville Fellows program and is earning her master's degree in Ethics and Public Leadership. In her free time, Mary Rae enjoys working out, hanging with friends, being outside and going on vacation to warm destinations!