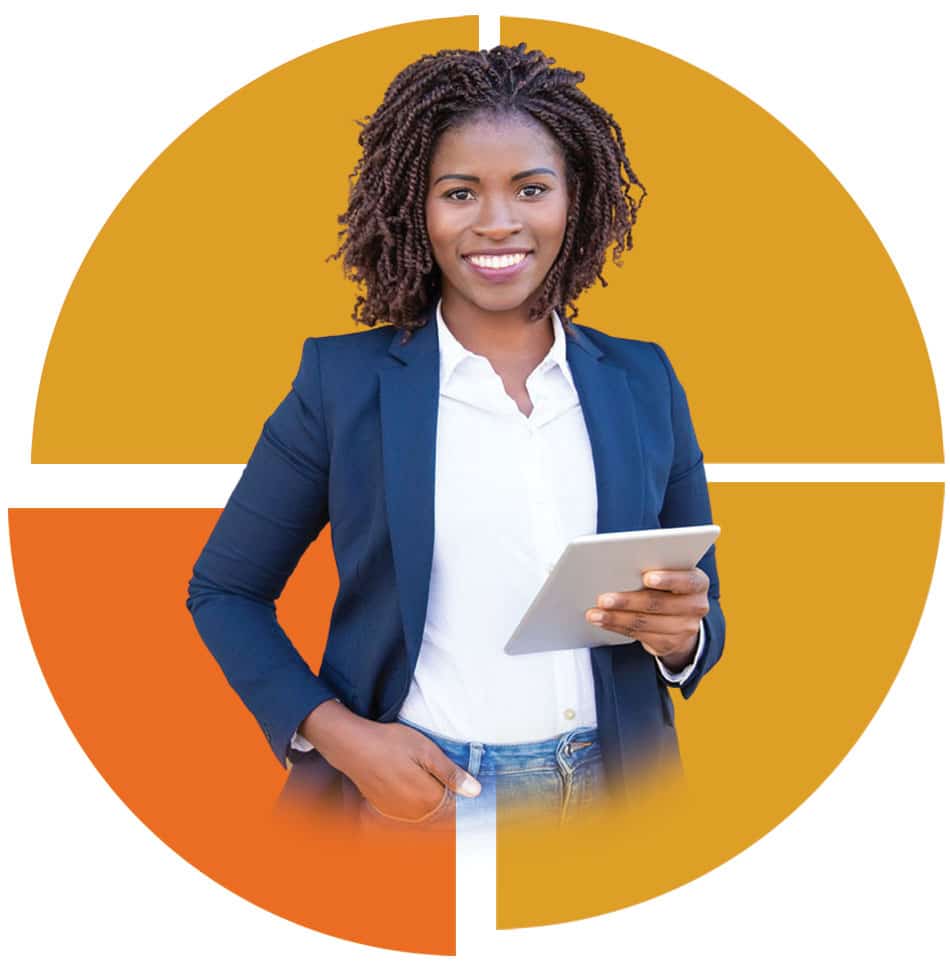 Getting started on your financial journey is pretty exciting (and let's face it, a bit overwhelming). The great news is that time is on your side. You may have heard the saying that the best time to plant a tree is 20 years ago and the second-best time is today. Our Pathfinder Subscription Service is an invitation-only program for younger investors looking for someone to walk alongside you and guide your path towards financial peace of mind.
Letitia Moore (age 27) is a pharmaceutical sales representative specializing in an auto-immune drug for Inflammatory Bowel Disease.
Last year, she enrolled in an online "Robo-Advisor" platform after seeing the service's Super Bowl commercial. The idea of 24/7/365 digital financial advice was initially appealing. Now, to her own surprise, Letitia wants to talk with a human being and have face-to-face conversations about her finances.
The APC Way
We are passionate about building relationships with our clients. You have questions and we have answers. With our financial planning subscription service, we are thrilled to walk beside you and to help you build the foundation of your personal financial plan!
Letitia is an aggressive saver. She is contributing the maximum allowable amount to her company's traditional 401(k) but she wonders, "Should I be contributing to the Roth account?" Recently engaged to her boyfriend, Darren, she has built a large cash reserve in a money market account – for the wedding and/or a down payment on a home. Other than her MBA student loan, she is debt-free.
The APC Way
We strongly praised her commitment to building a portfolio for future financial independence at retirement. She is already ahead of her peers in wealth accumulation. For tax diversification, we recommended that Letitia split her 401(k) contributions between pre-tax and after-tax (Roth) accounts.
She chose a "Moderate" life style fund in her retirement account, about 60/40 (stocks/bonds). What about her cash reserve and discretionary income, where should she invest it?
The APC Way
At her young age, we recommended that Letitia shift her existing and future retirement contributions to a "Growth" life style fund. She should keep her current cash reserve level until after the wedding, then re-assess. However, with current discretionary income we recommended starting an APC-advised brokerage portfolio using low-cost, diversified mutual funds.
How will her financial plan change after her marriage? Should they combine their finances or keep them separate?
The APC Way
Our counsel to Letitia and Darren was this: open a joint checking account for shared living expenses and keep separate bank accounts for personal expenses. Darren's financial picture is not as "clean" as Letitia's finances. It is wise to let him pay off his credit card debt and raise his credit score in the year ahead.
With APC, Letitia says she finally has a game plan to make systematic progress. "I no longer feel like I have to figure things out on my own!"