It's a new year and a great time to review and update your spending plan, or start one with a fresh mind-set if this is something you've been putting off forever. Budgeting doesn't need to be complicated – it really just depends on how much detail YOU want to track. Technology has made a lot of manual data entry unnecessary, however there's nothing wrong with a spreadsheet or paper form if that's your preference.
For those who have even a basic comfort with a smart phone
or tablet
, there are a number of handy apps that make setting up a spending plan and monitoring your spending goals easier than ever. Having quick access to check in on the go also makes it easier to avoid overspending.
Here's our top three for different styles of management: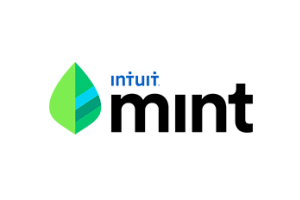 Completely free
Tracks spending trends and progress toward savings goals
Syncs with online accounts
Phone App
Includes bill alerts
Can also manually enter assets & liabilities (house, car, etc) to track net worth

Zero-based budgeting
Dave Ramsey method
PhoneApp
Freeversion
Paid version is $99 annually with a 15 day free trial

Connects to bank accounts
View of account balances

Requires a Google account
Automatically feeds bank data into a Google Sheet
Spreadsheet based financial tracking without manual entry
Daily email summary of transactions & balances
Can use pre-built spreadsheet templates or design your own
$5/month with a 30 day free trial; one year totally free for students
In the end, having an awareness of your cash flow is the key to making smarter money decisions and keeping you on track for your longer term financial goals. But this doesn't mean you must track every penny. A budget, or spending plan, can be very high level and still work! A great example is the 50-20-30 plan. For a recap of the 50-20-30 spending plan concept, click here.
Happy planning!