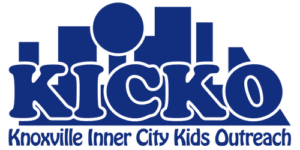 For nearly three decades, KICKO has existed to transform communities by equipping and empowering its children, youth, and families to realize their full potential and discover their God-given destiny.
KICKO programs include:
Sidewalk – a unique, mobile ministry that takes fun-filled, faith-infused programming to the kids in our city through a specially-equipped truck.
Summer Camp – an overnight camp to create an atmosphere for new relationships, fun, laughter, and deep moments with God.
Bags of Hope – provides foster children a personalized luggage bag filled with age-appropriate comfort items.
You can learn more by clicking the button below:
You can support KICKO through their giving page. Options include:
Give online as a one-time or recurring donor
Mail a check
Planned Giving through non-cash assets such as stocks, real estate, or business interests