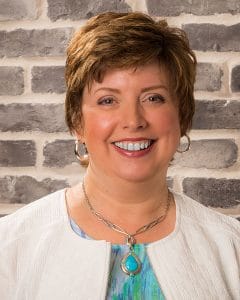 Suzanne's client focus is on financial planning, using APC's holistic process to help clients create their financial plan based on life goals, and the ongoing relationship and work toward those goals. She also is the firm's Chief Compliance Officer. She graduated from The University of Texas at Austin in 1987 with a Bachelor of Business Administration in Accounting. After living and working in Austin for a number of years, she relocated to Knoxville and joined APC in 1999.
Over the years, Suzanne has served APC's clients in multiple roles including portfolio administration, trading, regulatory compliance administration, investment planning, and financial planning. She earned her CFP® certification in 2008. In 2011, she completed an intensive professional residency program for CFP certificants. She served the profession as a board member of the Financial Planning Association of East Tennessee from 2016 through 2021.
Suzanne was married in the spring of 2022…at Walt Disney World! She and her husband, Mike, enjoy their family, outdoor walks, wine, music, art, game nights, and travel.