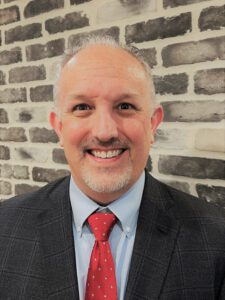 With an enthusiastic and upbeat style, Adam Kornegay is passionate about serving the clients and community of Asset Planning Corporation with excellence.
Prior to joining APC, Adam was a partner at Pathfinder, a coaching and consulting firm serving financial advisors across the county. Pathfinder was founded in 2009 in partnership with his mother, Susan Kornegay.
His career in financial services began at Experian, the global information and analytics company, where he spent over ten years as a strategy consultant, building credit scores and helping major financial institutions manage their credit risk policies. He then joined Wells Fargo Advisors in Knoxville as a financial advisor.
Adam currently serves as President for the Financial Planning Association of East Tennessee and leads their bi-monthly practice management roundtables. He has published multiple articles in the FPA's Journal of Financial Planning and Next Generation Planner.
Adam earned his Bachelor of Science in Economics with a concentration in marketing from the Wharton School of Business at the University of Pennsylvania. He is a Registered Corporate Coach with the Worldwide Association of Business Coaches.
A native of southern Illinois, Adam is a lifelong Chicago Cubs fan and plays percussion at Cedar Springs Presbyterian. His wife Amy teaches music at Sequoyah Elementary and their children Abby and Benjamin attend Bearden High and West Valley Middle, respectively.