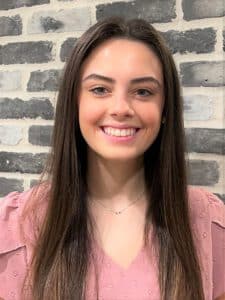 Holly is a 2023 graduate of Lee University. She graduated in three years with a Bachelor of Science in Business Administration with an emphasis in finance.
She is studying to become a certified Financial Paraplanner Qualified Professional. Holly is passionate about building trustworthy relationships with APC's clients while providing efficient client service.
Before joining APC, Holly spent her time in the classroom, playing basketball, and going on walks. She explored Cleveland, Tennessee with her friends and made the best memories. Her passions are serving the community with her church and family. Holly is a Knoxville native and loves the Vols.