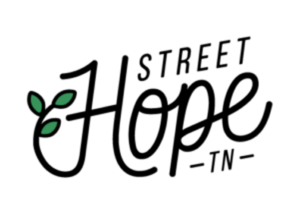 Street Hope is a nonprofit organization on a mission to eliminate the sexual exploitation and trafficking of children in Tennessee and provide safe environments to foster hope and healing through Jesus Christ.
This problem is closer to home than many realize. Below are just a few frightening statistics:
94 is the average number of children sold online in TN each month
13 is the average age a child becomes a victim of Domestic Minor Sex Trafficking
$99+ Billion Reported annual revenue internationally for sex trafficking
21.7 Million Reports if online sexual exploitation of children in 2020
77% of trafficking victims are exploited in their own country
Street Hope fights for freedom by spreading awareness, reducing vulnerability in the community, empowering survivors, and seeking prayer for all involved.
To help fight against the monstrosity that is child sexual exploitation, APC would like to invite you to join the cause.
Click the following link to see how you can give back your own time as a volunteer for Street Hope: https://www.streethopetn.org/volunteer/
Finally, if you are feeling led to give monetarily, please use the following link: https://www.streethopetn.org/give/
Join the fight for freedom today!