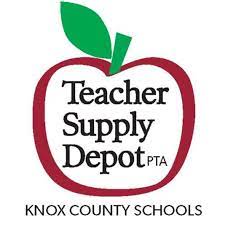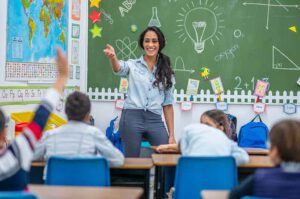 The Teacher Supply Depot is a collection center, and warehouse of donated new and used classroom materials provided free of charge for teachers, their assistants, and other school personnel in the Knox County Schools. The Depot is open four times each school year to provide educators with an opportunity to get materials and supplies for classroom needs.
Classroom materials are needed each time teachers visit the Teacher Supply Depot. Please help reduce a teacher's out-of-pocket expenses by donating much needed supplies and/or making a monetary donation to purchase supplies.
Below are just a few of the items teachers choose each time the Depot is open. For more ideas, download the Depot Wish List. If you have items you think might be usable, call the Teacher Supply Depot (865-470-0750). Remember, your donation is tax-deductible!
Art Paper
Art Supplies
Art Tissue Paper
Board Erasers (dry erase)
Bulletin Board Materials
Calculators
Children's Music (tapes/records/books)
Clear Tape
Clipboards
Color Copy Paper
Color Card Stock Paper
Colored Pencils
Coloring Markers (all sizes)
Compasses
Construction Paper
Crayons (all sizes)
Dividers
D'Nealian ABC Desk Tapes
Dry Erase Boards (all sizes)
Dry Erase Markers
Elmer's Glue
Erasers for Pencils
Erasers (large pink)
First Start Writing Paper
Games (for all skills)
Glue (assorted size bottles)
Glue Sticks
Highlighters (all colors & sizes)
Hole Punches
Holiday Decorations
Index Cards
Ink Pens
Labels (all sizes)
Large Writing Tablets
Left-hand Scissors
Magazines (Time, National
Geographic, etc.)
Manila File Folders (letter size)
Modeling Clay
Note Pads
Notebook Paper
Number Line Desk Tapes
Overhead Markers
Paper Clips (all sizes)
Pencils (number 2)
Permanent Markers
Play-Dough
Poster Board
Post-it Notes (all kinds)
Protractors
Red Pencils & Pens
Reward/Incentive Items
Rubber Bands
Rug Samples
Rugs
Rulers
School/Pencil Boxes
Scissors (round & pointed)
Scotch Tape & Dispensers
Sharpie Pens
Simple Calculators
Spiral Notebooks
Staples
Staplers
Stickers
Tempera Paint
Theme/Composition Books
Wallpaper Books
Watercolor Paint Sets
White-out
Workbooks
Xerox Paper
Also: Furnishings such as chairs, tables, etc.