One of the greatest gifts you can give your children or grandchildren – all year long — is Financial Literacy, a basic understanding of money management. Certified Financial Planner Paul Fain explains some age appropriate ideas for you to share with your children in 2018.
WHAT IS A GOOD AGE TO START TEACHING CHILDREN ABOUT MONEY?
As early as 3-years-old!  Start with 4 basic principles of cash management:
Save
Spend
Give
Invest
Money Savvy Pig (piggy bank from www.msgen.com)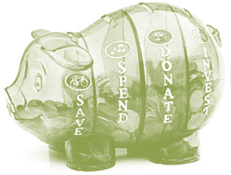 WHAT ABOUT AS CHILDREN GROW OLDER AND REACH THEIR TEENS?
A personal finance organizer: ex: Cash Cache (msgen.com. Teaches goal-setting and delayed gratification)
Book: What Color is Your Parachute? for Teens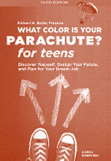 EVEN WHEN A CHILD HAS REACHED COLLEGE IS IT STILL POSSIBLE TO TEACH FINANCIAL LITERACY?
Sure, although there are many distractions and they think they already have everything figured out!  Several easy reads:
5 Where will You be in Five Years?
They Don't Teach Corporate in College.